It all started one night over some Bellinis...
My friend Angel (Of
Mermaid Visions
) and I share a love of Sailor Moon. In order to spread that love she dared me to take (and post) 25 photosin the Sailor Moon pose. And thus the Sailor Moon photo challenge was born.
My Goal: 25 photos, 25 locations, 6 months.
After being a total slacker for the first month, I realized I better get my butt in gear and take some photos. Fortunately this was right around the time I attended the Toronto Comic Art Festival, which was full of photo taking opportunities.
I took two pictures (thanks to Michele from
Just a Lil Lost
for being my awesome photographer), but I'm only counting it as one because they were in the same location.
In front of a crazy awesome 3-D comic rectangle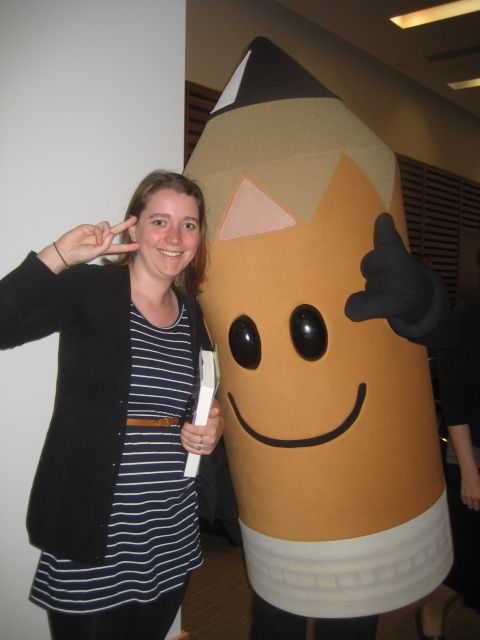 With this awesome pencil - who also look's like he/she is doing the pose!


1 down! 24 to go!
If you have any suggestions for locations for me, feel free to leave them in the comments!